When Matheus Valadares, a Brazilian developer, created the game Agar.io, it soon became popular. People began to enjoy this game's well-designed mechanics and themes. From 2015 until the present, Agar.io has nearly become the most popular form of entertainment for casual gamers. This post will go through the best games like Agario alternatives.
Agar.io is a multiplayer game in which the player takes control of one or more cells on a map. To increase mass, you must consume smaller agar cells than the other players. It has received widespread acclaim for its simplicity and mechanics. Following the popularity of this style of game, several developers attempted to create their own, which later created a new genre.
List of Best Alternatives To Agar.io You Can Play in 2022
Thousands of games have been made since it became a new genre. As a result, we investigated similar eat and grow themed games with additional powerups and features. Here are some great games like Agario online alternatives that you will undoubtedly appreciate.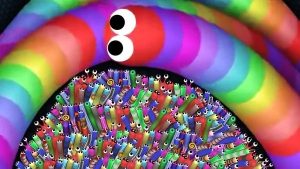 Slither.io is a great alternative to Agar.io. In this game, instead of cells, you play with snakes. You'll get food in your path. Your weight will increase as you consume them. However, keep in mind that you must defend yourself from other snakes. It will become an addiction once you start playing.

The gameplay in Gota.io is similar to that of Agar.io. It includes a variety of interesting qualities and moves quickly. Other capabilities include partitioning your mass to improve navigation. You can also eject cells that aid in the removal of other cells. It is a wonderful alternative to Agar.io, with a stunning interface and gameplay.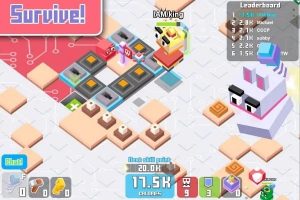 This game is also about eating and gaining mass in order to survive. Pie.ai, like other players, has opponents known as AI drones, which drop cherry bombs to exterminate the players. You will also be able to consume pies as a means of gaining energy to combat your opponent. So, in this game, you can eat, fly, and even compete, but you must survive.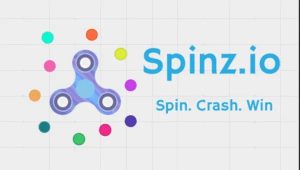 This game is similar to Agar.io, but it is played with fidget spinners. It contains the same features and gameplay as Slither.io and Agar.io.
In terms of speedier movement, this game outperforms others. And to gain more mass, larger spinners collide with smaller spinners. So, if you're looking for a new Agar.io option, check out Spinz.io.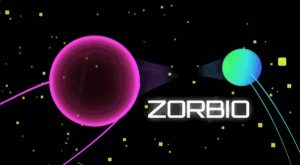 This game is the ideal option if you prefer to play in 3D space rather than a 2D plane. Zorb.io made our list of the finest alternatives to Agar.io because of this distinguishing characteristic. In 3D space, you will eat and grow. You will receive a lot better interface with the same gameplay. Zorb.io allows you to simply float in space. With this game, you can eat and grow.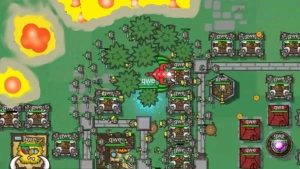 Lordz2.io is another name on the list of best Agar.io rivals since it is a very fascinating and thrilling game with lords, wizards, and kings Create the most influential artists to conquer the new regions on the map if you want to win.
It's a little more difficult with high-quality graphics. You must extend your kingdom in order to enjoy the vast gameplay. As a result, it is the ideal alternative for playing a considerably more modified game than Agar.io.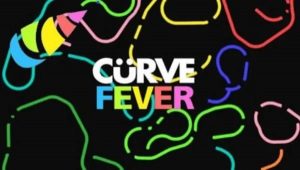 Curvefever.io is a game that only has one mode: survival. It's a difficult and competitive game. It features very high graphical quality and world-class mechanics. Just manoeuvre carefully to avoid colliding with your opponents.From the Editor's Office
If you're tired of the same old games and want to try something new, check out this list of the top Agar.io alternatives. Eat, grow, challenge, avoid, fly, and experience one of the most addicting game genres with excellent mechanics and gameplay.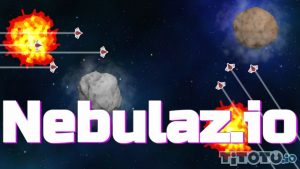 Nebulous.io is another Agar.io option for smartphones such as Android and iOS. In this game, you play as a blob, similar to cells, and strive to grow by gathering other dots on the planet. In the game, you'll have to use the break and blob burst strategy to halt larger blobs. When you reach a certain size, you can absorb another smaller blob, gradually becoming the largest blob on the chart. In essence, the game is identical to Agar.io, and you will most likely love it on your mobile device.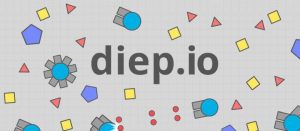 Diep.io is a 2D game centred on survival strategy with numerous power-up options. To get coins, shoot concealed items on the map. With the help of coins, you can destroy other players and advance to the next level. Bullet fire, injury, and maximal destruction choices are also accessible, although these are only available after you have accumulated a sufficient number of coins. I enjoy this game because of its intriguing foes, and you should absolutely give it a try.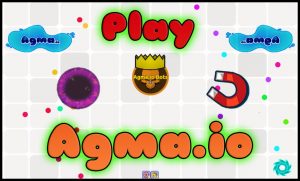 Agma.io is an excellent game that, like Agar.io, includes some added features. The gameplay is almost identical to that of Agar.io, so you'll feel right at home here. One significant distinction in the game is that the edibles roam on the map as well, allowing you to grow larger faster You can also choose your name and skin, much like in Agar.io. You can join the "Gold Member" paying option to gain special skins and nicknames. In the conversation, you also get double the beginning mass and a crown. Overall, Agma.io is a fantastic alternative to Agar.io that you should try.
Conclusion
So there you have it: our list of the ten finest Agar.io rivals with comparable themes and gameplay. If you're looking for something different and tough, we've tried to add some unusual games as well. We've also added games like Agario for Android and iOS smartphones so you can enjoy them while you're on the road. And it's all because of us. If you enjoy our choice, please let us know in the comments area below.