Zabbix, an established network monitor in the network management and administration category, is described as "gather and analyze precise data and performance measurements, visualize them, receive alerts regarding current and future problems without postponement, and then take advantage of our time-tested training and support." Zabbix notifies us, for instance, if a specific "end-point" is down, out of storage space, or experiencing CPU overload. All data that might have an impact on the performance of the application is automatically sent to us via Zabbix.
In order to compete in today's market, a business requires a solid infrastructure, established internet relationships, and powerful servers that can manage a large volume of customers or transactions. However, can you envision a scenario when a single server, assistance, or application unexpectedly shuts down due to overload? How would such an outage affect your company, clients, services, etc.?
This type of failure will raise your business's expenses, have an impact on output and service quality, and harm the market perception of your brand. Because of this, one of a system administrator's duties is to verify the health of your computer systems and servers.
What does Actual Server Monitoring Entail?
Server monitoring entails continuously checking all accessible servers on the network for any associated issues.
Monitoring is a precautionary strategy that finds any malfunction before it leads to significant issues with the network system.
Monitoring the effectiveness of apps, online services, network gadgets, IT infrastructure, etc. is only one of the many operations it encompasses.
What is Zabbix, and how does it work?
Zabbix is a comprehensive system and network monitoring solution that unifies several features into one web-based panel. It offers performance and service monitoring for each site and may be set up to monitor and gather data from a variety of servers and network devices.
What is Zabbix Used For?
When we have a lot of servers running and need to make sure everything is functioning well, or when we don't have time to comb through the logs, we frequently utilize Zabbix to monitor the hardware and software of our servers. Zabbix will monitor this situation and alert us if an issue arises, enabling us to set up various communication channels.
The Zabbix monitoring system's features
There are various key software components that make up Zabbix. The following is a list of their duties:
Server Zabbix
The primary element that agents submit data and statistics on integrity and availability to is the Zabbix server. All configuration, statistical, and operational data are saved in one location on the server.
Database preservation
A database contains all the configuration details and data that Zabbix has gathered.
Internet browser
Zabbix may be easily accessed from any place or device thanks to the web interface that is offered. The Zabbix server's interface often runs on the same computer as the server.
Proxy Zabbix
On behalf of the Zabbix server, the proxy serves as a proxy and may gather performance and availability statistics. Although it is an optional component of a Zabbix deployment, spreading out the load on a single Zabbix server may be quite advantageous.
Agent for Zabbix
A unique piece of software called a Zabbix agent makes it possible to communicate with the central server. Actively monitoring the neighborhood's apps and resources, it sends the data it gathers to the Zabbix server.
Zabbix has the ability to continuously monitor thousands of data points from servers, virtual machines, applications, and network devices. This enables it to identify issues before people become aware of them.
Top Zabbix Alternatives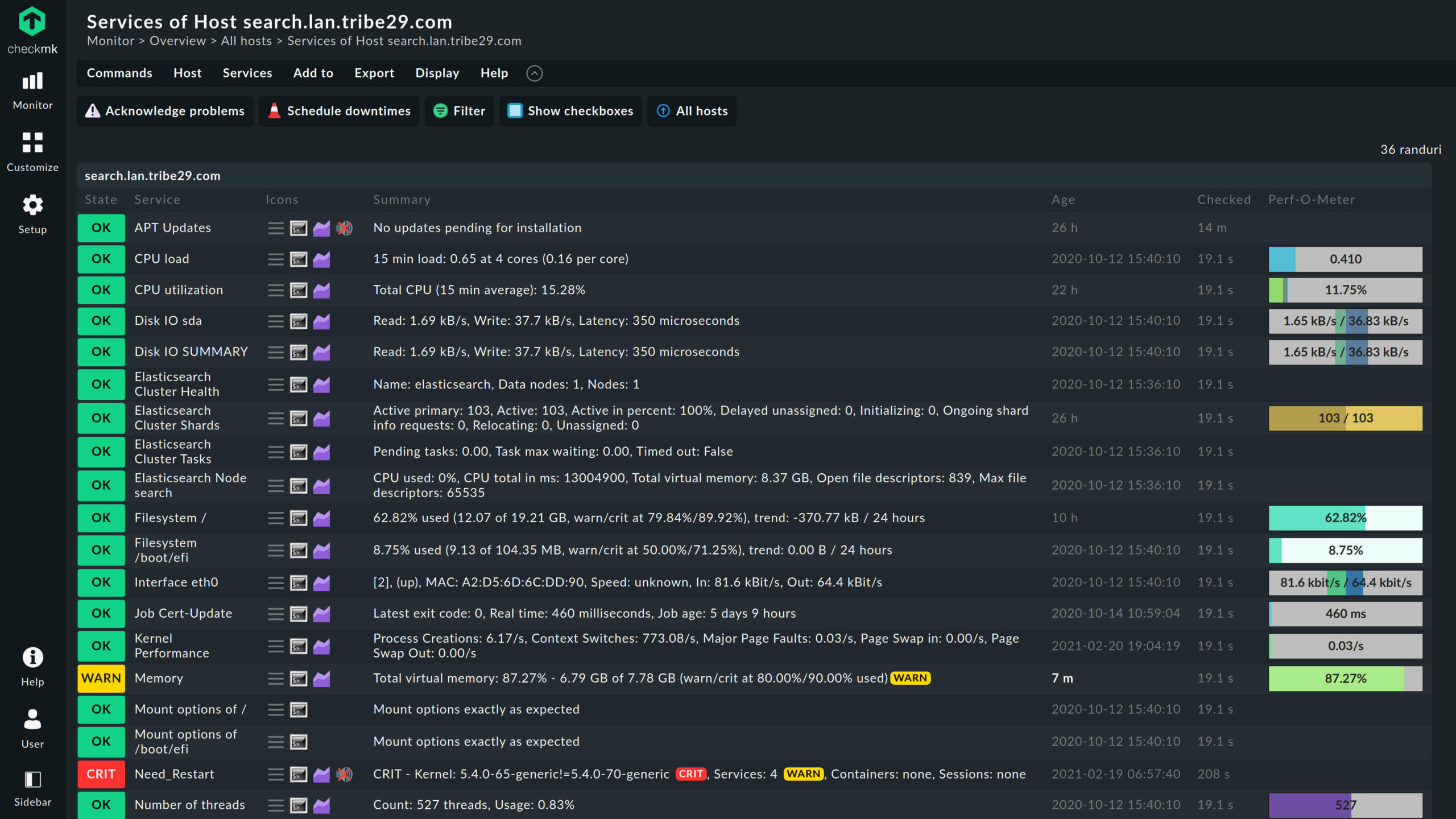 The best infrastructure and application monitoring tool is Checkmk, which keeps you operational in a variety of settings, from the most basic to the most sophisticated. It also has a top-tier IT monitoring platform for on-premise and cloud infrastructure and application monitoring, allowing administrators, IT managers, and DevOps teams to swiftly find and fix problems affecting their whole IT infrastructure. It is appropriate for companies of all sizes.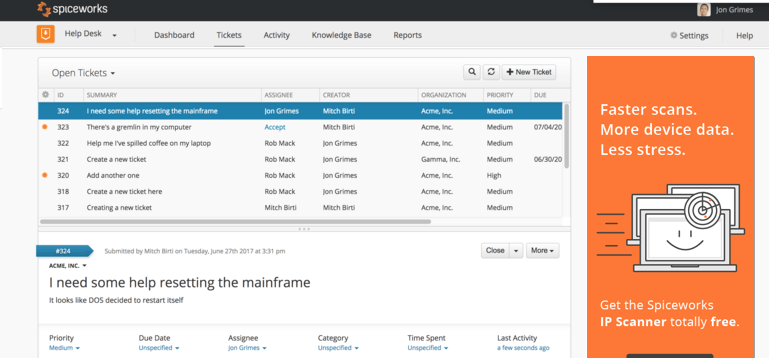 Download Spiceworks, a no-cost network monitoring program with network management tools, a help desk ticketing app, a network mapper, and more, to join the millions of other IT professionals who have done so. The best similar app like Zabix.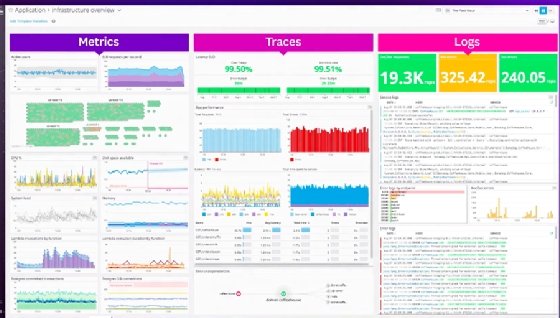 Datadog is a monitoring solution for IT, Dev, and Ops teams that develop and deploy applications at scale and want to convert the enormous volumes of data generated by their tools, services, and applications into useful insight.
XI.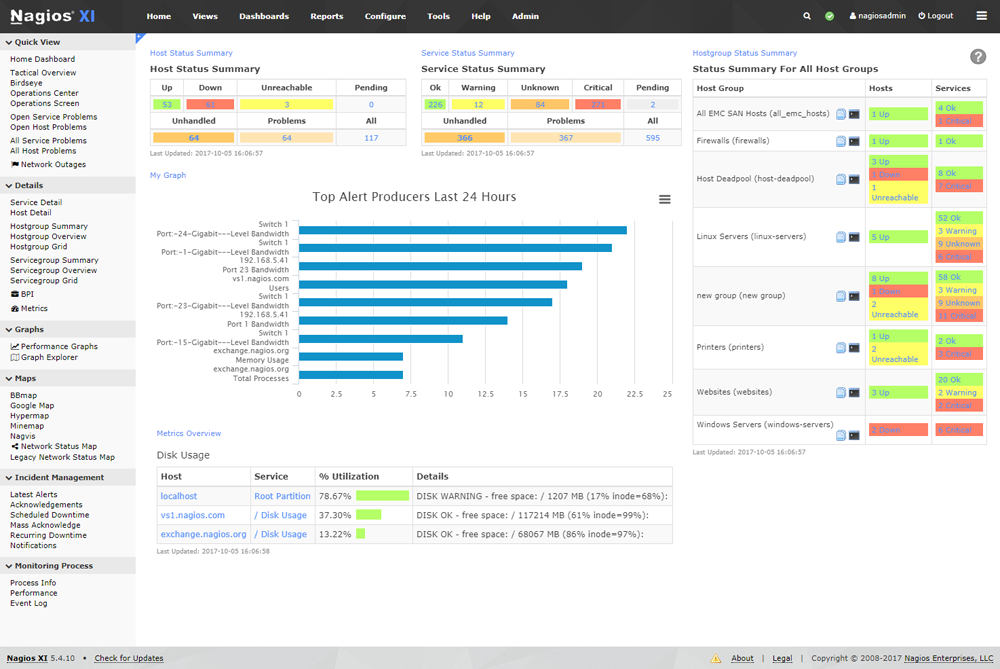 According to claims, Nagios XI is the most reputable open-source network monitoring program on the market. Resource administration, server monitoring, SLA tracking, uptime tracking, internet use monitoring, bandwidth monitoring, IP address monitoring, and web traffic reporting are just a few of the numerous network monitoring functions that the program is actually equipped with. Real-time statistics, a baseline manager, and diagnostic tools are also provided. All of your network hardware, including routers, switches, servers, etc., can be intelligently and simply monitored. It also gets simpler to monitor network activity at any moment. It has a user-friendly interface and can also be customized. This is the best similar app like Zabbix .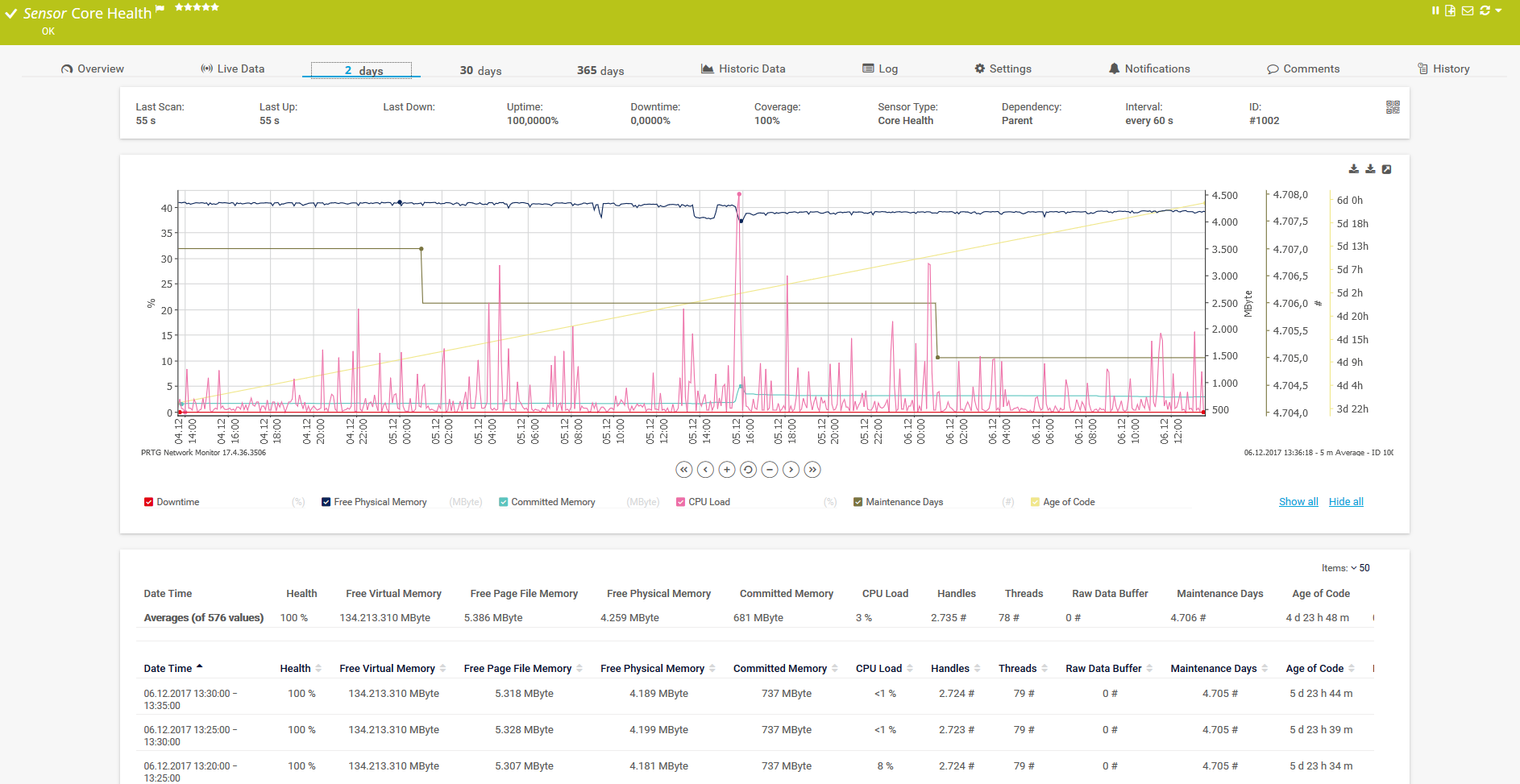 Using a variety of methods to monitor your network, PRTG is a network software management solution that ensures the availability of network components by tracking traffic and consumption.
Infrastructure-wide performance troubleshooting and health monitoring in one location. Reduce the mean time for recognition (MTTA) and mean time to resolution by collaborating in the same location as relevant data from your systems and apps. (MTTR).
A network monitoring and management tool called Observium may be used on a variety of platforms, devices, and operating systems. It provides a powerful yet simple interface to monitor the functionality and health of your network. The management of resources, server monitoring, SLA surveillance, uptime monitoring, and bandwidth monitoring are all aided by it. This tool for network monitoring auto-discovers devices and requires little upkeep. The program improves network infrastructure visibility, permits third-party software integration, supports long-term network metric gathering, and gives customers the ability to proactively address possible vulnerabilities. This is the best similar app like Zabbix .Observium includes a threshold warning system, traffic accounting, etc.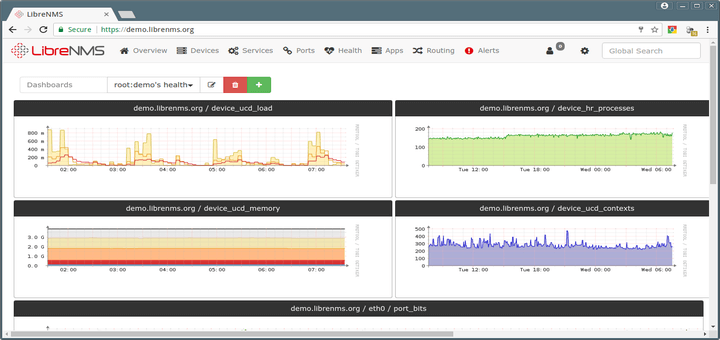 An Observium clone, LibreNMS is an auto-discovering PHP/MySQL-driven network monitoring system. LibreNMS intends to provide monitoring of a variety of devices and be simple to setup and operate. In May 2012, Observium's license was amended to a QPL license. This is the top app like Zabbix .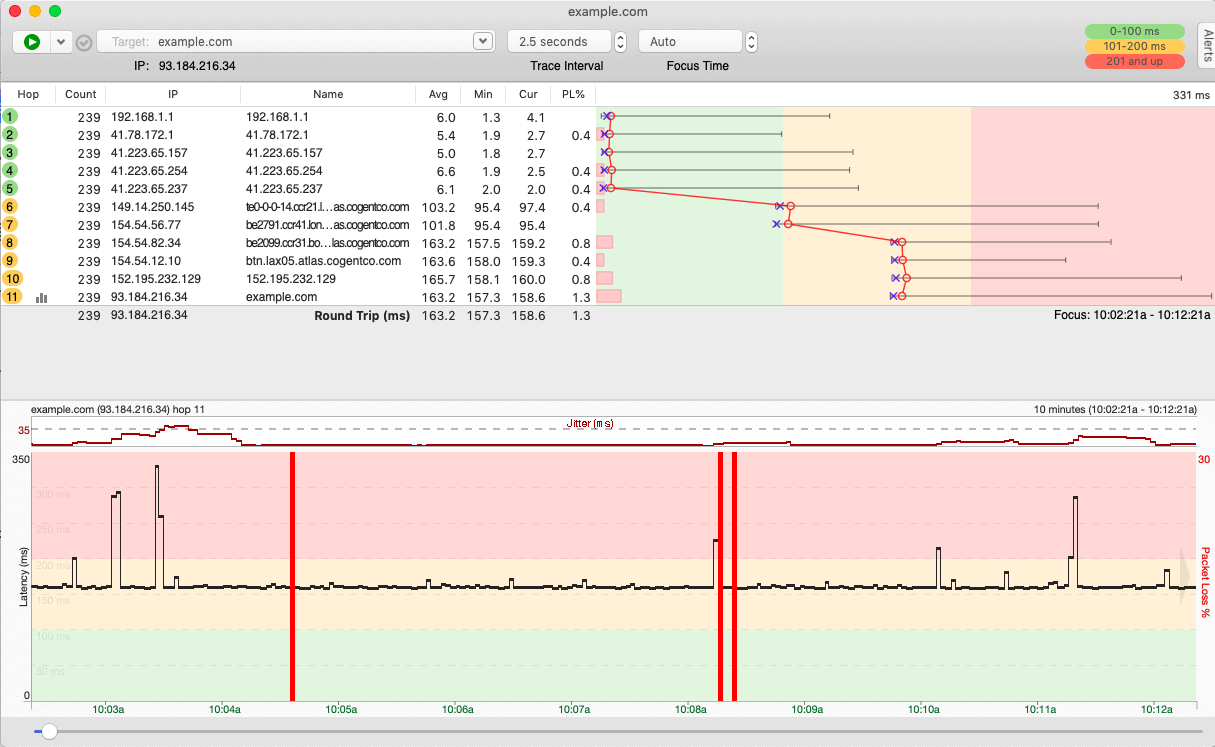 With PingPlotter's remote network monitoring, you can identify the root of problems for workers who work from home. PingPlotter Cloud displays a network's status from the viewpoint of the end user, indicating when and where problems arise. When everyone is blaming you, the virtual private network, or both, the cloud enables you to observe the connection from their perspective to establish who or what is truly at fault. A completely functional remote network monitoring platform is PingPlotter Cloud. This is the best similar app like Zabbix . Your whole team is capable of simultaneously monitoring hundreds of devices and initiating automatic responses when a user you assist experiences network issues.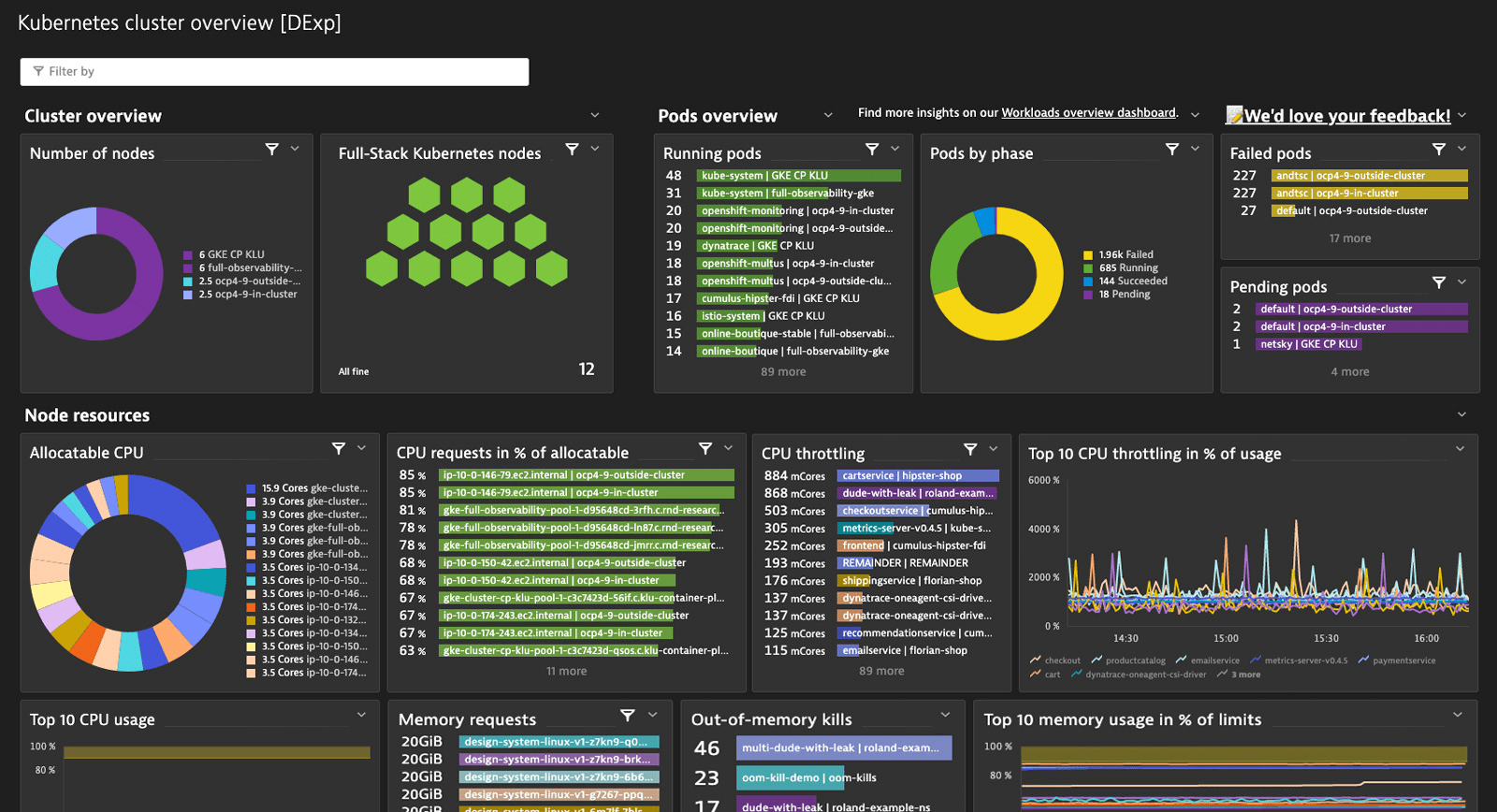 Modern digital ecosystems are now monitored differently thanks to Dynatrace. The only system that offers replies, not just data, based on profound knowledge of every user, each exchange, and every application is AI-powered, full stack, and fully automated like zabbix. The top businesses in the world have complete faith in Dynatrace to modernize IT processes, accelerate innovation, and improve consumer experiences.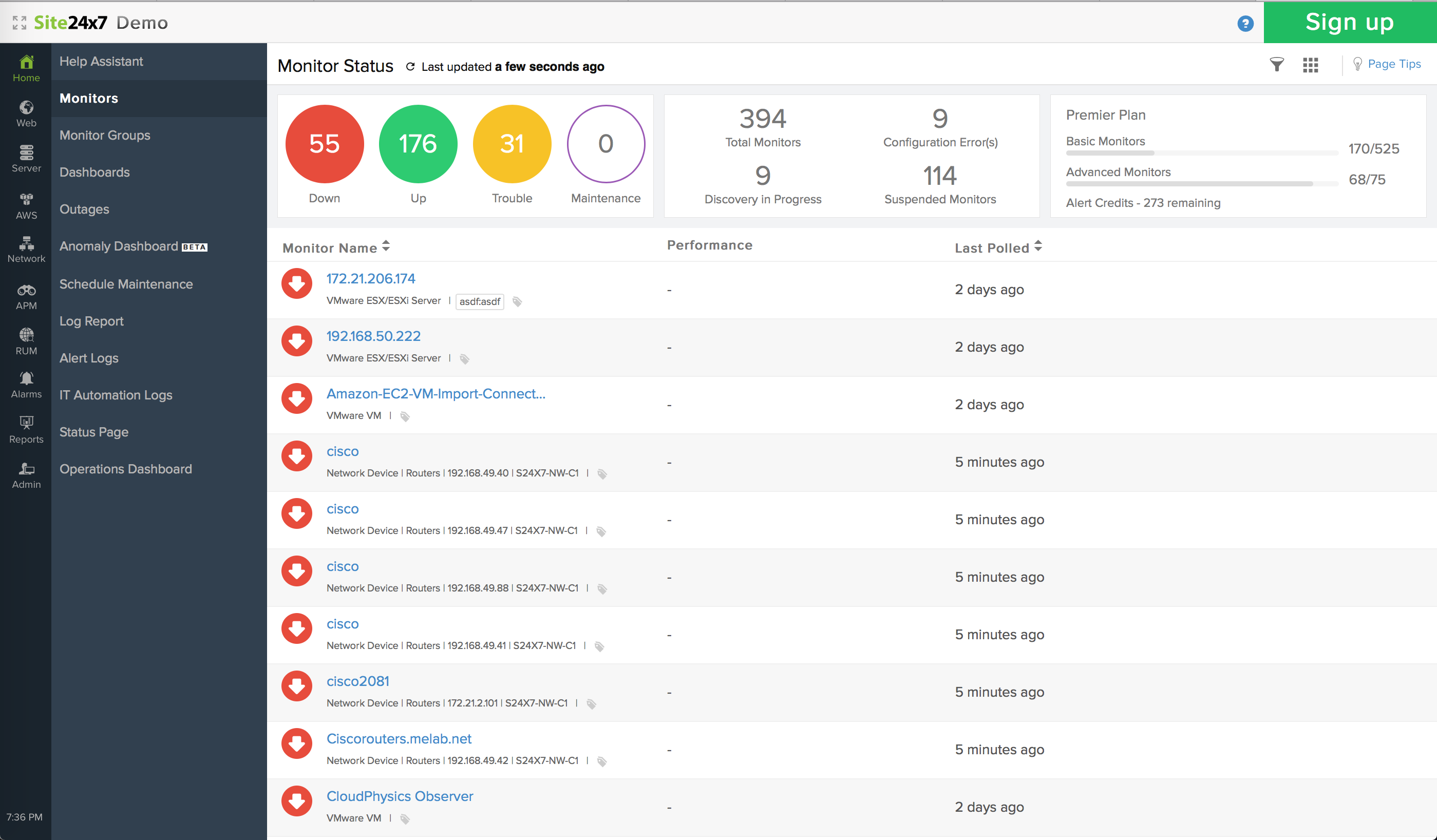 A free online network monitoring tool called Site24x7 Logo assists in keeping track of crucial performance and data. It may be accessed from anywhere without the need to install anything. It guarantees amazing network uptime and capacity and offers in-depth insight into your network's operation. This is the best similar app like Zabbix .
The program provides effective control of all SNMP devices and has a firewall-friendly architecture. You may monitor and examine important performance parameters like memory, CPU consumption, utilization, buffer hit statistics, etc. with the Site24x7 Logo program. You can keep an eye on things like WAN accelerators, UPSs, firewalls, wireless monitors, switches, load balancers, printers, and storage, among other things.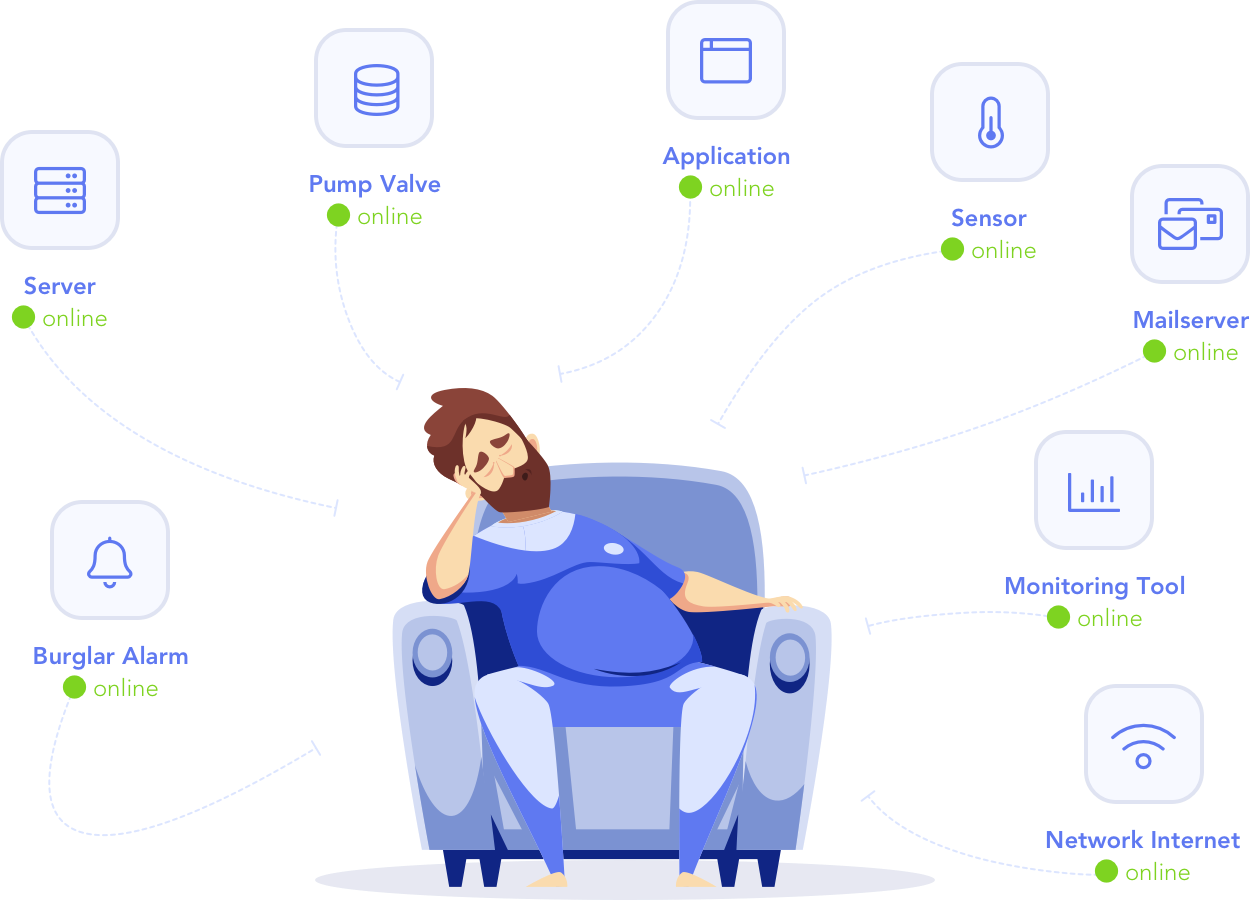 A very straightforward monitoring method is LazyNanny. When your monitored item is no longer on, up, operating, or responding, you will get mail and SMS/text messages. Enterprise packages come with server and service redundancy, increasing the availability of the LazyNanny service even further.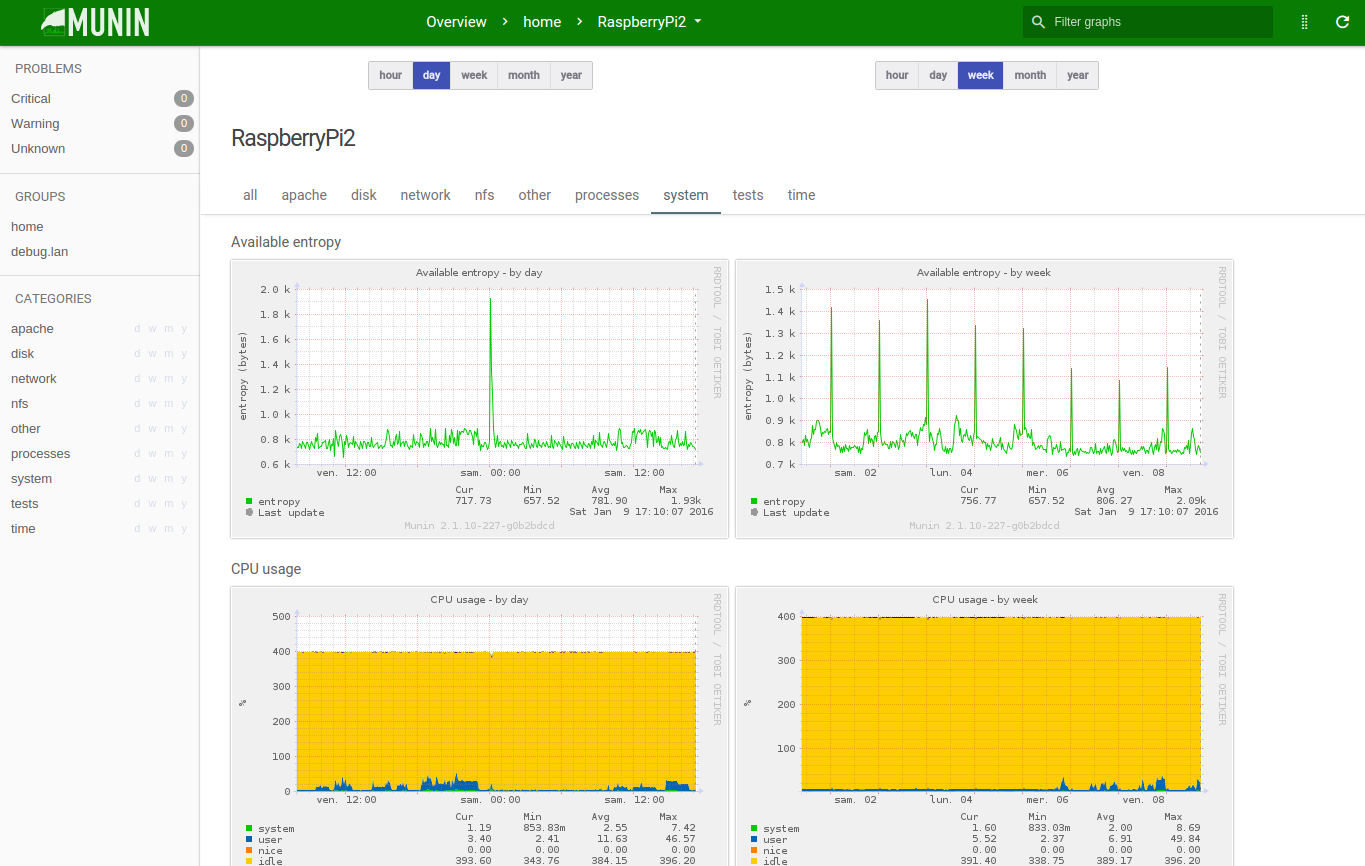 An analysis of resource patterns and "what exactly has occurred to kill our performance?" issues may be done with the use of the networked resource monitoring tool Munin. It is made to be extremely plug-and-play. A default installation offers several graphs with almost no effort. This is the best similar app like Zabbix .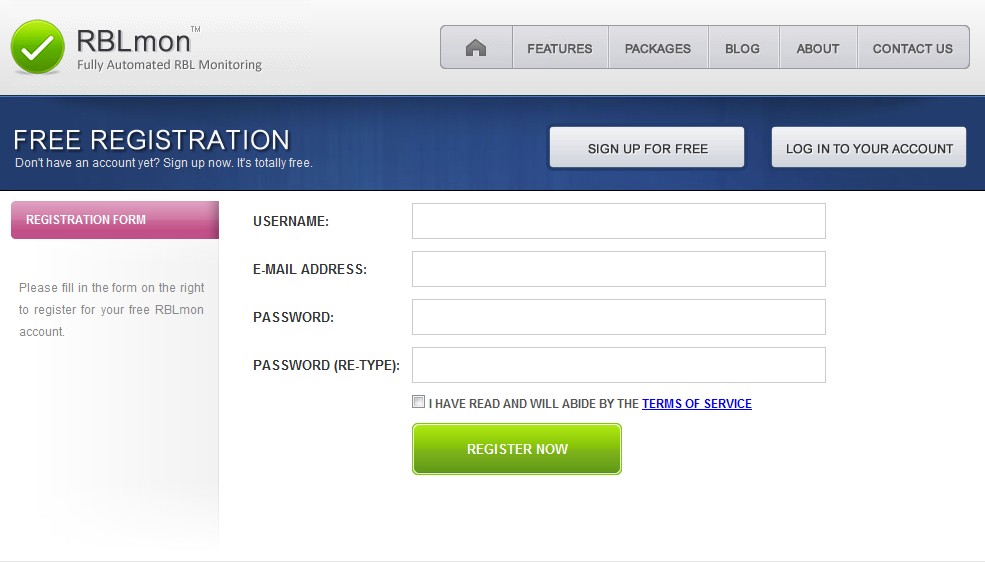 RBLmon is an entirely automated internet tool like zabbix that enables the monitoring of internet protocol addresses against the most well-known and frequently used real-time blacklists. It offers essential characteristics, including a quick registration process, an intuitive use r interface, a secure and reliable system, and many more.

By offering unified administration, Microsoft System Center assists clients in reaping the rewards of the cloud-based Microsoft Platform. With out-of-the-box tracking, provisioning, configuration, automation, protection, and self-service, you can achieve quick time-to-value. This is the best similar app like Zabbix .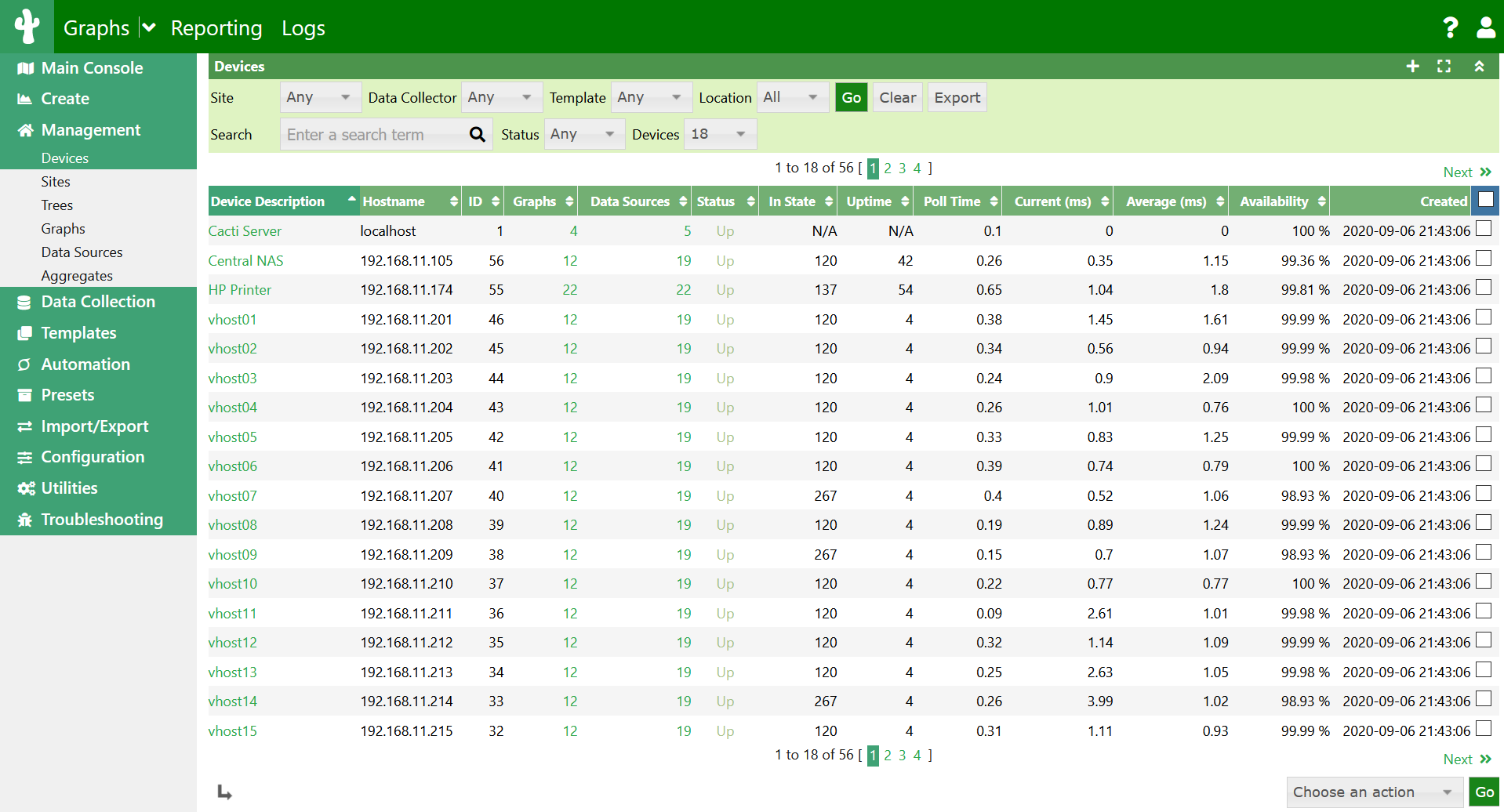 Cacti is an entire frontend for RRDTool; it maintains a MySQL database with all the data required to build graphs and fill them with information. PHP is used only to power the front end. being able to retain data sources as well as graphics.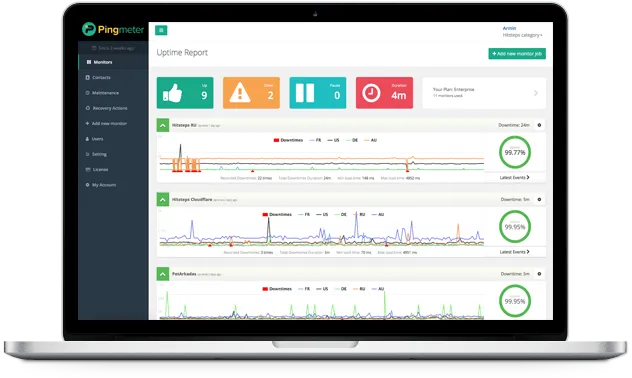 The program Pingmeter can help your website's server or database server recover. When recovery attempts to get your website back up fail, it monitors it and notifies you through phone, SMS, or email. This is the best similar app like Zabbix .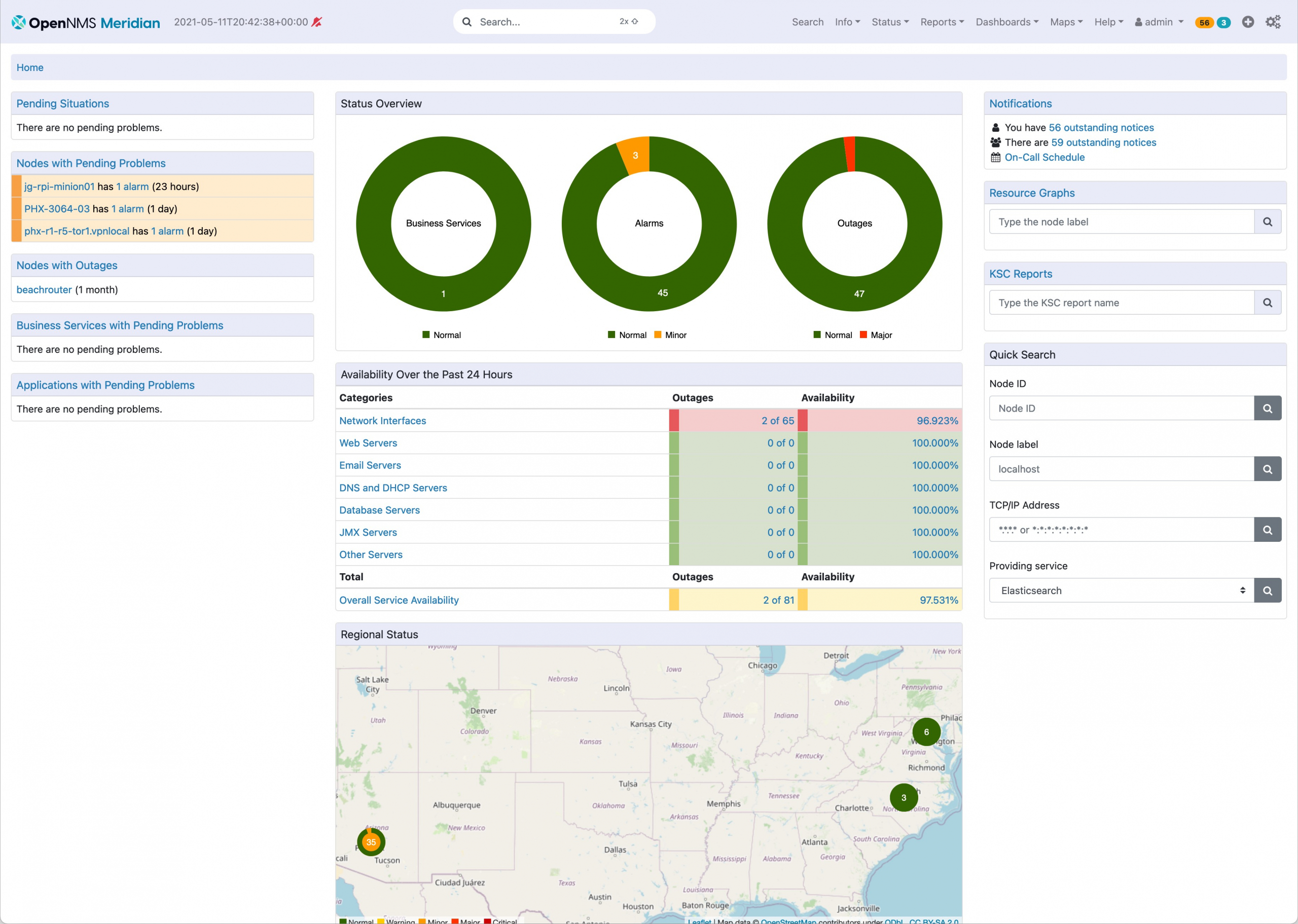 OpenNMS is an open-source best Zabbix alternative, enterprise-grade platform for creating network monitoring products. By integrating industry-standard network administration procedures, agents, and a customizable provisioning system, objectives include reducing time to production. Use a range of deployed notification systems to send alerts to the on-call system engineers. Use the native Java Application Programming Interface to extend the platform or the OS that is underneath to run scripts. There are numerous ways to provide monitoring data to be included in management processes using the OpenNMS platform. v